Who said you can't rest at the middle of a busy business street? Dennis and I made a sudden decision to have a staycation on his day off. Unfortunately, I can't be far because I need to work. So here's what happened.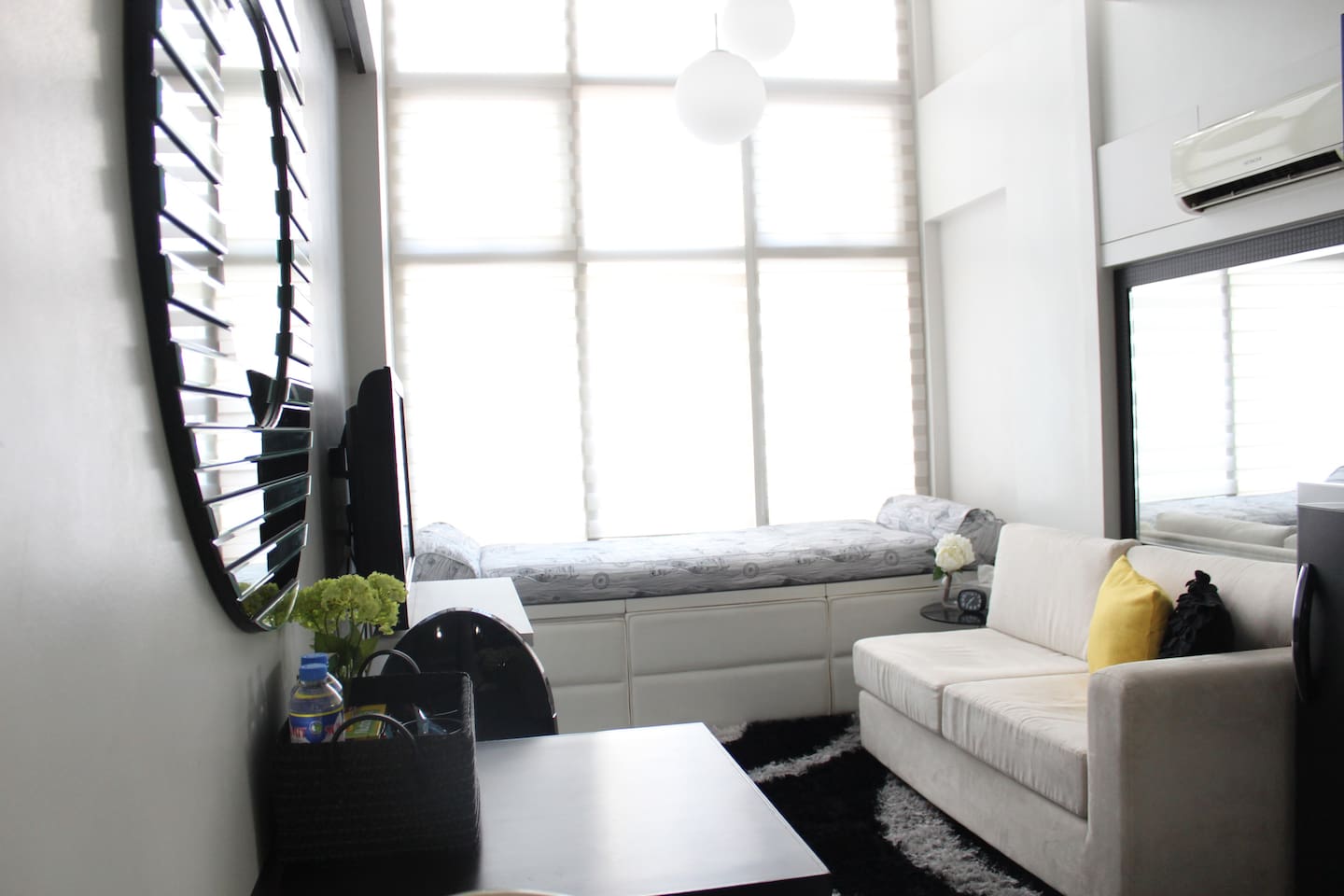 ¹ QUALITY AND AFFORDABLE 
When booking a hotel, this two are the highest priority we have. We want to maximize spending every centavo we earned in exchange of an affordable and good quality service.
² Expectation vs. Reality
As a customer, we have our expectations. But it frustrates us all when our expectations were not met, or when we can't afford our expectations and ended up compromising on some things. Just like what I have expected during the booking process.
all this time, I thought that the hotels or condotel in Ortigas or Mandaluyong are much cheaper compared to Makati. But, I was wrong.
Shockingly, Ortigas/Mandaluyong have higher prices compared to Makati.Both place have five stars hotels and great condominiums. The difference? The market in Makati decreases due to the number of competitors unlike in Ortigas/Mandaluyong where most of the buildings are for business purposes and there is only  few places to stay that increases it's value.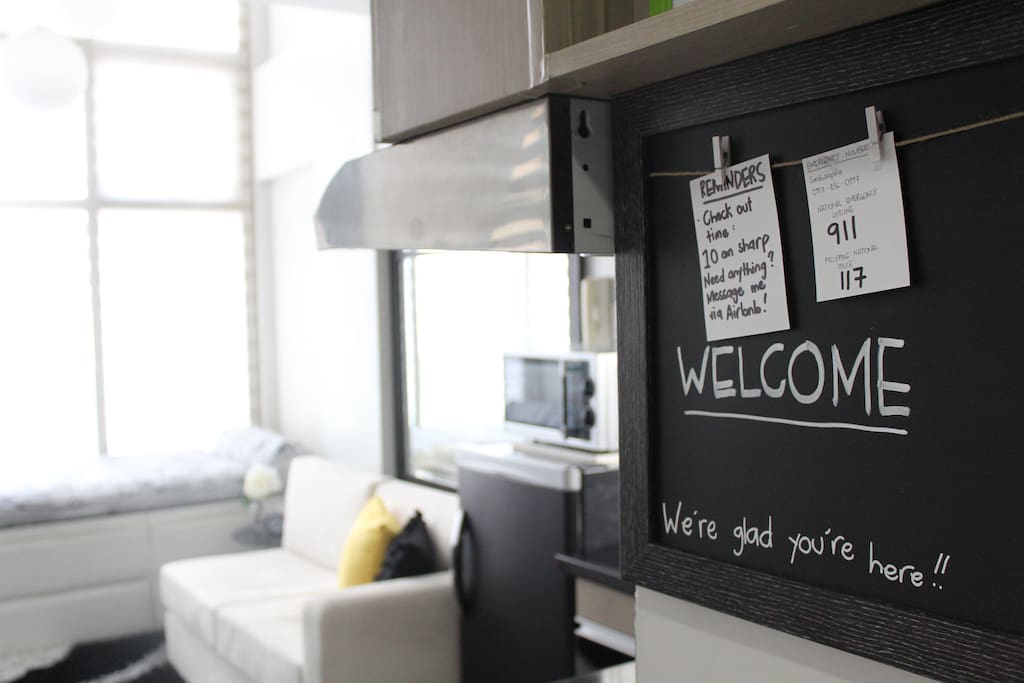 ³ Hotels vs. Condotels
I included this two because both have advantages and disadvantages. Both are a good choice to rest and simply feel lazy. But at this article, let us explain to you what it is like to stay in a Condotel.
Since I work in Ortigas, I don't want to stay in Makati because of the possible traffic I might encounter during the weekdays. It was really hard for us to find a good place to stay because some of the condominiums were too far in my location and honestly, I just want to walk going to work. Its healthier and less stressful caused by traffic. Some does not have the quality we were looking for. But this place we found in Airbnb.com 
Mainly, we choose to stay in a Condotel so we can cook our own food and its not just a plain room with private bathroom. You are literally staying and feeling home away from your home. You can invite friends to visit your place for a while to eat together and share the food you prepared. But, as a respect for your host, you also follow their house rules regarding guests. Condotels also have swimming pools, cleaning service and security system. The perks you have in a hotel is the same with condotels with a reasonable price.
For a glimpse, Dennis and I choose not to live together for a while until we get married (old school). We both have roommates, so we don't stay in either of our place. If we want to spend time together for a movie marathon, staycation or slumber party. We choose to go out.
Here's the best part in the unit we got:
Interior and Design– whatever you see online, is what you get. Black and white theme with all the details up until the flowers, personal notes, welcome board and of course the key holder and many more.
Affordable – the price was reasonable for every penny you paid.
Clean – you can walk barefoot around the unit without your feet getting any dirt, no dust, everything seems to be in place and it smells good and relaxing inside.
Kitchen –  I can't say more about the kitchen. Everything you need is there. (this is where most of the condotels misses out from their service). From cooking utensils to different sizes of spoon, fork, knives and plates. You have it there. The host have given us a chance to try our cooking skills! haha
Bed andBeddings– it feels like we were in hotel when i was sleeping in their bed. The beddings were the same quality you get in a hotel.
Bathroom – The towels are the same in a hotel. The hot shower and she even have the make up remover. LOL
Gift basket – The host was very thoughtful to give us a git basket that contains a complimentary snack, water, coffee, tea and chocolate drink.
Accessibility – when you go down their place, there's a lot of korean restaurants and convenient store and there are also 24/7 fast food nearby plus the Robinson's mall is also near.
Overall, You will enjoy every bit and corner of this unit. Despite of its location near the busy business street of Ortigas, You won't hear it in their place and you'll still have that good peaceful stay and rest in their place.
Next time you think of a cozy place to stay. You can simply look for this link https://zh-t.airbnb.com/rooms/16653927.